How Doctrina decreased its Google Ads CPA by over 40%
Doctrina is a leading online educational platform for pharmacists and other healthcare professionals with offices across such countries as Slovenia, Croatia, Poland, Russia and Romania and partnering with such healthcare giants as Johnson & Johnson, GSK and Pfizer to deliver the highest quality video courses.
Doctrina achieved stellar performance with its in-house Facebook management, but was having trouble profitably scaling their Google Ads campaign in a competitive market. After a few months of working with KOYA, Doctrina saw over 400 additional leads while their CPA decreased by over 40%.


How We Did It:
– AdWords Campaign Restructuring
– Extensive Keyword Research
– Website & Customer Match Remarketing
– Effective Bid Management
– Constant Ad copy Testing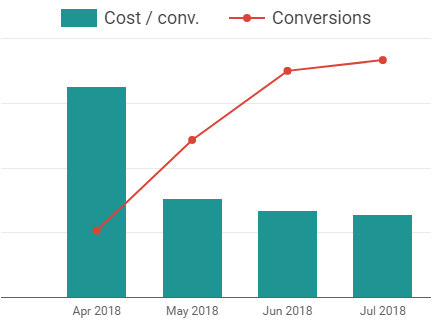 "Art and the guys from KOYA helped us tremendously not only with managing and optimizing our AdWords account, but they are helping us with strategy as well. Their proposals and suggestions led to a 46% decrease in CPA. They also generate 400 new active users which is a big thing in our line of work."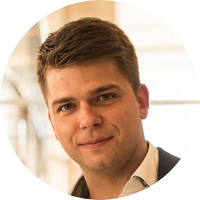 Tilen Habič
Head of Growth, Doctrina