Hire a PPC expert who delivers results.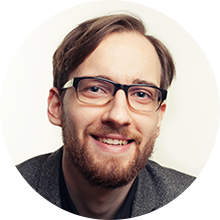 I'm Art Zabalov, currently based in Warsaw working as a freelance PPC specialist. Previously a SEM Project Manager at iProspect Digital Agency.
Experienced with clients ranging from global corporations to small businesses, including: Microsoft, Amway, All Set, Moremoi, ChatPirate, and Customericare.
Personal approach is the basis to my work, with a well thought out strategy behind it. I thoroughly analyze every client I deal with, asses their strengths and weaknesses and devise a PPC strategy that helps achieve their business goals, whether it's quality traffic at low cost, lead generation or an increase in sales.
If I'm not entirely confident that I can improve your results, I won't take your money.










Research and Development
Free Audit of your campaigns
Strategy Development
Competitor Research
Setting Goals

Creation and Configuration
Thorough Keyword Research
Effective Campaign Structuring
Converting Ad Copy
Conversion Tracking
Analytics Integration

Launch and Optimization
Final Approval
Optimization schedule
Weekly Reporting